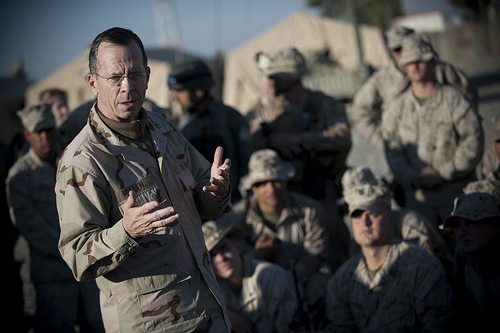 ​


​​
The Servicemembers Civil Relief Act is "a federal law that provides protections for military members as they enter active duty." The act provides numerous protections, including rental agreements, security deposits, prepaid rent, eviction, installment contracts, credit card interest rates, mortgage interest rates, mortgage foreclosure, civil judicial proceedings, automobile leases, life insurance, health insurance and income tax payments.
Now, one more protection can be added to the list for servicemembers: child custody protections. Last month, in the annual defense authorization bill passed by Congress, the bill included a provision to prevent courts from holding military deployments against servicemembers in child custody cases. Under Section 566 of the bill, the Servicemembers Civil Relief Act is amended to state:
"If a court renders a temporary order for custodial responsibility for a child based solely on a deployment or anticipated deployment of a parent who is a service member, the court shall require that the temporary order shall expire not later than the period justified by the deployment of the service member."
In short, a court may not penalize military service members in child custody cases based on the fact that their jobs require them to go abroad for their country. Deployment is considered a period of longer than 60 days but not longer than 540 days.
Ohio Congressman Mike Turner, A Champion For Change
For the past eight years, Rep. Mike Turner, R-Ohio, has been working vigorously to push for a national law that provides protections for servicemembers on deployment. Since 2007, 12 different versions of the bill have passed the House, but for one reason or another, the bill died in the Senate. Turner, however, called the most recent amendment "common sense."
One of the reasons that prior attempts have failed is because military leaders have apparently pushed for states to voluntarily adopt their own regulations. Leaving it up to each individual state, however, did not prove effective because states have different laws regarding child custody disputes. As such, Turner pushed for a change to establish a national standard for how to handle these types of situations for servicemembers.
The bill, however, is not meant to provide an inflexible rule that courts must follow. For example, courts may still find that the best interests of the child overrule the rights of a servicemember. And, it was not the intent to pass an inflexible law. Instead, according to Turner, "In the end, this is about making sure that (troops) don't serve at the expense of their families. They deserve to be protected.
Contact a Cleveland Divorce Attorney for Help Today
If you have any questions regarding child custody laws in Ohio, an experienced Ohio child custody attorney can answer your questions. Laubacher & Co. employs a team of experienced child custody attorneys who can guide you through the child custody process. Whether it is petitioning a court for sole custody or seeking to amend your visitation rights, our Cleveland child custody attorneys can help you with any issue. Contact one of our Cleveland child custody attorneys today for a free consultation.