Parenting Time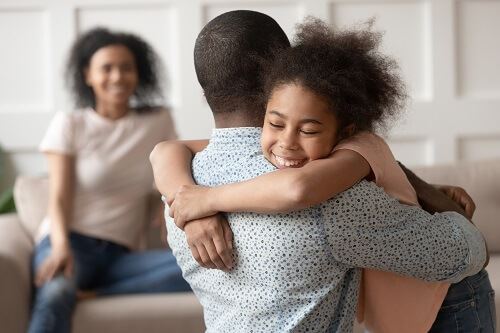 What was once known as "child custody" is now referred to as "allocation of parental rights and responsibilities." The parenting plan is often the most crucial and contentious piece of any family law dispute. Our attorneys work hard to develop creative and flexible parenting plans with our clients to accommodate today's busy lifestyles while ensuring that children have the benefit of two loving and involved parents, whenever possible.
For assistance with parenting time in Ohio, contact our Cleveland parenting time attorneys online or call (440) 336-8687 today.
Sole Custody
In the past, it was common for the court to award "custody" to one parent, while the other parent was relegated to "visiting" with the children. While we still use some of these terms when discussing the practical implications of a parenting plan, the law has evolved to recognize that both parents are vitally important to the upbringing of a healthy, happy child.
In some cases, however, it is in the best interest of the children that only one of their parents acts as a legal custodian after a divorce. In cases of mental instability, substance abuse, domestic violence or other parental disability, we assist clients in obtaining sole custody orders and limited parenting time arrangements.
In the case of unmarried parents, Ohio law provides that a mother is automatically the sole legal custodian of her child in the absence of a court order that provides otherwise. In these cases, fathers must formally establish their parenting rights through a court order.
Shared Parenting Plans
Separating parties today most often enter into Shared Parenting Plans. These Plans provide that both parents are the legal custodians of the children, with one parent designated as the "residential" parent for educational purposes. That home often provides the children's "home base" residence. Laubacher & Co. focuses on creating realistic, flexible plans which provide stability for children and provide as much parenting time as possible for each parent.