Cleveland Child Support Lawyer
Helping Parents Achieve Equitable Outcomes in Child Support Cases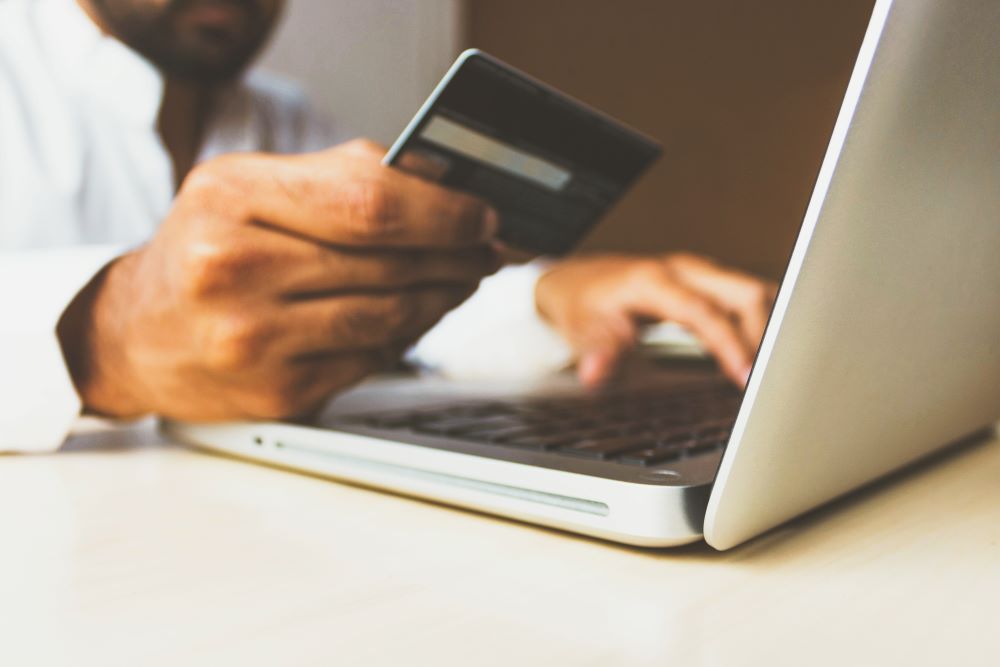 When going through a divorce, some of the most important details will relate to your children. This includes not only custody and parenting time rights (formerly known as "visitation" in Ohio) but your right to receive or obligation to pay child support as well.
Under Ohio law, child support obligations are calculated based on a formula established by the legislature. At Laubacher & Co., we routinely work with our clients to complete this process and take steps to ensure that they do not end up legally obligated to pay more than their fair share or receive less than they are entitled to under Ohio law.
To schedule a consultation with our Cleveland child support lawyers or learn more about our child support services, contact us online or via phone at (440) 336-8687.
Who Pays for Child Support in Ohio?
Parents are required to support their children. In Ohio, legal parents include biological parents, adoptive parents, or a father who has acknowledged paternity through an affidavit, often completed to add a father's name to the birth certificate. Ohio law also imposes a duty of parental support on married people.
How Do Ohio Courts Calculate Child Support?
The parents' gross income is used to determine the child support obligation. This includes earned and unearned income and the following:
Wages, salaries, overtime, and bonuses;
Tips, royalties, commissions, rents, severance pay, rental income, pensions, interest, annuities, and trust income;
Spousal support received from an individual who is not a party to the support proceeding;
Disability insurance benefits, workers' compensation, unemployment;
Social security benefits;
Veteran's benefits, and;
All other sources of income.
Exempted income includes welfare payments, food stamps, SSI, specific service-connected disability payments, child support for children not born or adopted during the marriage, specific mandatory wage deductions, and unsustainable or nonrecurring income or cash flow.
Ohio courts calculate child support utilizing two primary guidelines:
Sole Custody/Shared Parenting Child Support Guidelines: The state calculates the amount of support to be paid to the parent the child lives with. The court starts with a basic calculation that considers both parents' income and certain expenses and then tweaks the figures if needed. Adjustment can be based on various factors, from the amount of time the child spends with each parent to pre-existing obligations and even special needs. Our child support calculator is designed to cover all of the factors considered in the guidelines and give you an estimate based on those expenses and income. An experienced child support attorney at Laubacher & Co. can walk you through this difficult process.
Split Parenting Child Support: This formula is used when there is more than one child, and the children reside with different parents. This situation is far less common since the court generally prefers to keep kids together, but it can happen. Split Parenting Child Support is not covered by the Ohio Child Support Calculator below. If you have this situation, one of our divorce attorneys can help you get an idea of what to expect from the process.
When Does Child Support Obligation End?
Child support typically lasts until the child is at least 18 and graduates high school. Child support can end earlier if the child becomes emancipated or gets married. Child support may last longer if the child is still attending high school or has a serious mental or physical disability that prevents the child from supporting him or herself.
Though legal guidelines typically determine child support payments, exceptional circumstances can affect the amount. Additionally, some factors can complicate the process, such as one spouse quitting a job or failing to report all of their income.
How Much Back Child Support is a Felony in Ohio?
In Ohio, if you owe more than $5,000 in back child support, you can be charged with a felony. This is called criminal nonsupport. You can also be charged with criminal nonsupport if you miss 26 or more payments in 2 years, even if the total amount owed is less than $5,000.
If convicted of criminal nonsupport, you could face up to 18 months in prison and a fine of up to $5,000. In addition, you could also be ordered to pay reimbursement to the custodial parent for the amount of back child support you owe.
If you struggle to pay child support, our law firm has the resources to help. But first, call our Cleveland child support attorney immediately for a free consultation.
What Else Should I Know About Child Support in Ohio?
In addition to the previous elements covered in this article, there are a few things you may want to be aware of heading into your child support case:
Fathers are twice as likely to have a child support obligation. According to the U.S. Census Bureau's latest figures, 53.4 percent of single custodial mothers received child support awards in 2012. This is contrasted with the 28.8 percent of fathers who were entitled to support. This leaves only roughly 17.8 percent of situations where neither parent received an award of child support.
Mothers and fathers shirk child support duties at equal rates. Despite the well-known image of the "deadbeat dad," the Census Bureau's statistics show that mothers and fathers neglect their child support responsibilities at roughly equal rates. In 2011, only 62.3 percent of all child support obligations were met, and moms and dads had similar qualities. Also, according to the Census Bureau's data for 2011:
43.4 percent of single custodial parents received all of the child support they were owed;
30.7 percent of single custodial parents received a portion of their child support, and;
25.9 percent of single custodial parents did not receive any of the child support they were owed.
The total amount of child support due rose 3.6 percent from 1993 to 2011, the amount of child support paid dropped by 1.3 percent. Likewise, 62.3 percent of child support paid in 2011 reflects a 4.6 percent drop compared to 1993.
Support obligations are increasing. As noted, the amount of child support due has risen in recent years. In 2001, the average annual child support obligation was roughly $5,000, or about $417 per month. A decade later, the Census Bureau reports, the average amount due was $6,050 – or a monthly obligation of $504. With parents meeting 62.3 percent of their support obligations, this translates to an actual average of $311 per month. The Cuyahoga County Domestic Relations Court provides resources to find out how much you would owe in Ohio.
At Laubacher & Co., our family law attorneys in Cleveland proudly represent clients in child support cases. If you are considering filing for divorce or need help modifying or enforcing a child support obligation, we encourage you to contact us for a free consultation.
Related Reading: