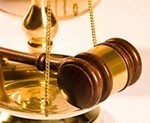 ​
Former Cincinnati Bengals wide receiver Chad Johnson's divorce has been finalized following an arrest for domestic violence, according to Newsnet 5. The couple was married for less than three months before a domestic disturbance led to Johnson's arrest and the couple's divorce. The divorce also led the Miami Dolphins to cut Johnson from their roster; he has not found a new team so far. Johnson has taken responsibility for the incident and says that he is working on some personal problems.
If you are considering divorce because of domestic violence, contact an experienced Cleveland Divorce Attorney as soon as possible to discuss your options.
Unfortunately, domestic violence is a significant problem in the United States; by most estimates, millions of women are abused every year. It is a very sad fact that this is a common issue in divorce cases, and in fact, many women are more concerned about their own safety, and the safety of their children, than with any financial settlement or property division. Your divorce attorney can help you get the best possible outcome from the dissolution of your marriage, while also ensuring your personal safety, if necessary.
If you feel trapped in a violent marriage, contact a compassionate Cleveland divorce attorney immediately. Eric Laubacher of Laubacher & Co. has helped numerous people around Greater Cleveland to get the best possible outcome from a bad situation where domestic violence is involved. If you are in a violent home, the aggressive Cleveland divorce attorneys at Laubacher & Co. can help you get a protection order, and ensure that you and your children are safe. For more information and a FREE CASE EVALUATION contact Laubacher & Co. today at (440) 336-8687.