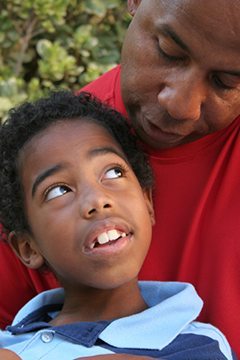 USA Today carried a report about an HBO documentary on children's reaction to the divorce of their parents, and how not to treat children during and after divorce. Some of the most important advice is to be careful of the messages your children receive. Both child psychologists and actual children agree that it important not to put your children in the middle of the divorce by using them as a tool against your spouse. However, they also agree that aside from this, children will often assume that the divorce is in some way their fault. It is vital that both parents, both during and after the divorce, actually tell their children explicitly that the divorce is not their fault. Another common problem involves parents making their children choose between them. This is not always intentional, but it is extremely important to avoid making children choose between their parents. Ultimately, one thing everyone should be able to agree on is that while the divorce is always hard on children, it is important not to make it any harder than it has to be.
Are you considering getting divorced? Contact an experienced Cleveland divorce law firm immediately to discuss all of your options.
When parents get divorced, it is always difficult for children. Unfortunately, a very large number of children do have to go through the divorce of their parents. According to the Ohio Department of Health, there were nearly 19,000 divorces involving minor children in 2010, affecting a total of over 33,000 children in Ohio. In Cuyahoga County alone, there were over 1,700 divorces involving minor children, affecting over 3,000 children. Each of these children goes through a difficult emotional time; it is important for their parents to do everything they can to minimize how hard this time is for the children.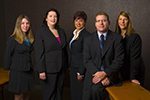 If you are considering getting divorced, speak with a dedicated Cleveland divorce lawyer to discuss your options. The Cleveland divorce lawyers at Laubacher & Co. have helped countless people around Greater Cleveland to get the best possible outcome from an unfortunate situation, while also minimizing the impact of the divorce on their children. For more information and a FREE CONSULTATION, contact Laubacher and Co. today at (440) 336-8687.