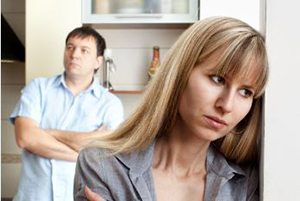 ​
Understanding how divorce or legal separation can affect your finances is extremely complicated, according to an article at foxbusiness.com. Continuing with a discussion of the major differences between divorce and legal separation, in many cases, a legal separation is a precursor to divorce. They say that one needs to be very careful about terms included in any legal separation agreement, as they can have a significant impact on later divorce settlement. Ultimately, the conclusion seems to be reached that a primary concern in either situation should be one's own financial security.
Are you considering divorce or legal separation? Speak with an experienced Cleveland divorce lawyer to discuss your options.
While it is true that for some couples, legal separation is a good long-term solution, this is very unusual. In most cases, legal separation is in fact a precursor to divorce. However, if your marriage doesn't seem to be working, it is extremely important that you understand your options. You also need to have a handle on where your personal relationship with your spouse is. Whether or not there is a chance at repairing a damaged relationship will obviously have a significant impact on what the right choice for you is.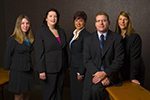 ​
If you are considering either divorce or legal separation, contact a dedicated Cleveland divorce lawyer to discuss all of your options. Eric Laubacher at Laubacher & Co is a Cleveland divorce attorney who understands that when it comes to something as emotionally traumatic as the end of a marriage, every situation is different. With this in mind, he treats every client's situation with the respect and cares that it deserves, and works to achieve the best possible outcome for every client. For more information and a FREE CONSULTATION contact Eric at Laubacher & Co today at (440) 336-8687.