Going through a divorce is often one of the earliest emotionally-difficult experiences in a child's life. Even if the process is amicable, for a child, seeing his or her parents split up and having one of them move out can have an impact that lasts far beyond the court's issuance of a final divorce decree.
Children often don't understand what a divorce entails or even what divorce means because they think everyone lives the same way they do. The fact is that almost 50 percent of all marriages in the United States will end in divorce or separation.
Divorce Guide for Kids
Children often learn visually and, as a team of lawyers whose mission is to help you through what may be a difficult time in your life, having a divorce guide for kids to help you explain family dynamic changes to your child(ren) is a small part of what the divorce team at Laubacher & Co. can provide for you.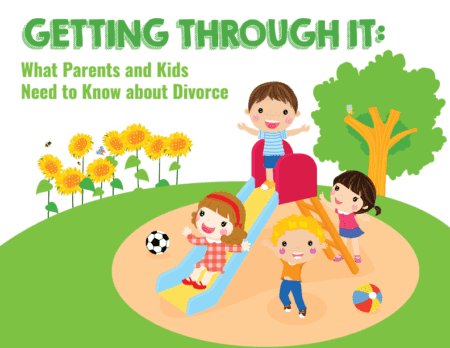 ​
Get your child ready for their new normal after divorce with this interactive e-book. From word finds to coloring pages, this divorce guide for kids can help your child(ren) understand what is happening around them and how divorce will affect their life.
Other Divorce Resources
Parents, we understand that your child(ren) may have a hard time accepting new changes. Here are a few more resources to help you along the way:
Considering Divorce? Consider Laubacher & Co.
If you are considering getting divorced, speak with a dedicated Cleveland lawyer to discuss your options. The Cleveland lawyers at Laubacher & Co. have helped countless people around Greater Cleveland to get the best possible outcome from an unfortunate situation, while also minimizing the impact of the divorce on their children. For more information and a FREE CONSULTATION, contact Laubacher and Co. today at (440) 336-8687