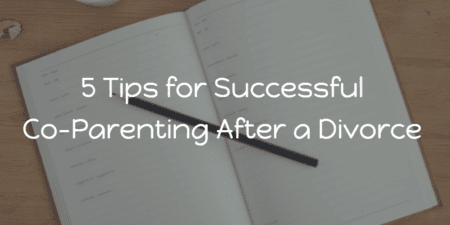 For many parents, one of the most stressful aspects of facing life after divorce is figuring out how to deal with a former spouse on child-related matters. Your parenting plan says how things are supposed to work on paper; but, when it comes to dealing with your former spouse over the phone or in person, animosity and discomfort can create challenging circumstances. Increasingly, child psychologists and other experts are emphasizing the importance of co-parenting in early childhood development. With co-parenting, divorced parents jointly play active roles in their children's lives rather than each handling child-related matters independently. Co-parenting does not have to mean spending time with your former spouse after your divorce (though this is an option for many families), but it does mean finding a way to work together for the benefit of your children.
The Process of Co-Parenting
We want to make sure you know that co-parenting can be successful with practice. Here are five tips that can help make co-parenting work after a divorce:
1. Put Your Children First
When it comes to co-parenting, your children come first. No matter how you feel about dealing with your former spouse, if you keep this in mind, it will help you through the process. Whether you are struggling to make yourself pick up the phone or are trying to work through a difference of opinion, always try to make sound and rational decisions with your children's best interests in mind.
2. Avoid Putting Your Children in the Middle
If you and your former spouse are at odds on a particular issue (such as deviating from your standard custody and visitation schedule for a vacation), keep any disagreements solely between you and your co-parent. Avoid putting your children at the center of your dispute, and do not force your children to "pick sides" with one parent or the other. Parents should also generally avoid disparaging one another in front of their children and blaming each other when issues arise (i.e. "We can't go on vacation because your father is being difficult."). Don't forget that your marital settlement agreement may provide guidance for resolving your dispute as well.
3. Acknowledge and Address Your Emotions
Co-parenting after a divorce is an emotional process. While it will often be best to check your emotions when dealing with your co-parent in front of your children, it is important not to suppress or ignore your emotions altogether. You can find plenty of information about effective coping mechanisms online, and many newly-divorced parents find it helpful to speak with a therapist or other professional.
4. Focus on Effective Communication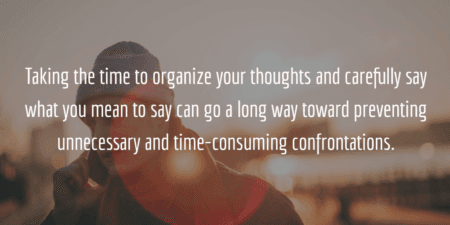 One of the biggest hurdles to successful co-parenting can also be one of the easiest to address: Making sure you and your co-parent communicate effectively. In addition to leaving emotions out of the discussion, taking the time to organize your thoughts and carefully say what you mean to say can go a long way toward preventing unnecessary and time-consuming confrontations. This applies to in-person, phone, text, and email communications.
5. Start Small
Finally, if you are apprehensive about co-parenting, start small. Adjusting to life after divorce is a process, and no one expects you to become an expert on co-parenting immediately. Focus on finding little opportunities to collaborate with your co-parent, and continue to branch out as you become more comfortable with your new family dynamic.
Laubacher & Co. | Attorneys in Cleveland, OH
With offices in Cleveland, the attorneys at Laubacher & Co. provide experienced and individualized legal representation for divorcing spouses throughout Northeast Ohio. If you have questions about what to expect during or after your divorce, we can help. To schedule a free, no-obligation consultation, please call (440) 336-8687 or request an appointment online today.