From Bridezillas to Say Yes to the Dress, there are many TV shows dedicated to the exciting aspects of a wedding, but you don't usually see much attention given to the divorce process. Of course, getting a divorce certainly isn't as glamorous or romantic, but couples could learn a little from Bravo's newest show Untying the Knot.
Here are 5 lessons you can learn from Untying the Knot.
1. If you don't have anything nice to say…
…don't say anything at all. Conflict is inevitable in a divorce proceeding, but that doesn't mean you should let it escalate to name-calling and other personal attacks. It is in your own best interest, as well as the best interest of any children involved, for you to keep the negativity to yourself and work on your communication skills.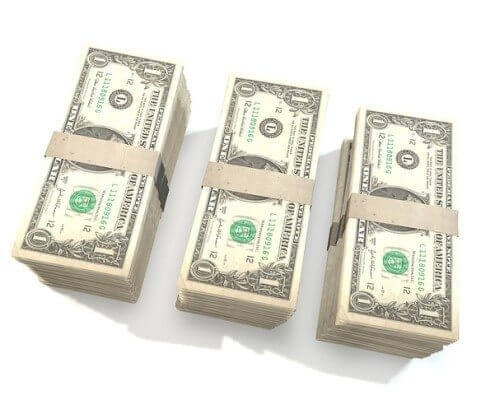 ​
The judge is very unlikely to rule in your favor if your plan is simply to pay off your spouse in exchange for the convenience of keeping most of your things. For example, if your wife has been the primary owner and operator of a certain vehicle in dispute, she is usually entitled to keep it and you may get a portion of the money you put into it. Similarly, be prepared to divide custody of pets and any particularly valuable and/or rare items that you both enjoy.
2. Be open to change
Although it will be a tense and high-stress situation, it's important to be realistic about the outcome of the divorce. That being said, Untying the Knot provides a clear example of why couples should be open to change during a divorce. This might mean moving out of a home you love, downgrading from your normal lifestyle, and sacrificing some of your most valuable assets for the sake of a quicker and easier proceeding.
3. Take care of yourself
As exemplified by many episodes of Untying the Knot, one spouse may be more vindictive than the other, causing the other spouse to make compromises he or she might not otherwise make if there were a truly even playing field. If you are typically the less dominant person in the relationship, be sure your willingness to compromise isn't being abused. Although it's crucial for both spouses to come into the mediation with open minds, be sure you are also willing to fight for entitlements that are a high priority.
4. Settle outside of court
The average cost of a contested divorce ranges from $15,000 to $30,000. Even for high-earning couples, litigation costs can take a huge chunk out of your savings. Because of these high price tags, couples can walk away from the divorce in much better financial shape if they both make an effort to resolve as many potential issues as possible outside of court. This option may not be for everyone—and you should certainly seek professional legal advice along the way—, but working with your spouse to divide everything outside of court is usually a much easier pill to swallow than lawyer fees upwards of tens of thousands.
5. Take precautions for next time
Untying the Knot host and celebrity attorney Vikki Ziegler compiled a list of 20 questions every couple needs to ask before marriage, inspired by her experiences on the show. The majority of the questions are finance-related, including the following:
Would you classify yourself as a saver or a spender?
Do you plan to keep individual bank accounts?
What is your monthly budget including all expenses and liabilities?
What is your FICO score?
Ziegler also recommends that all couples getting married sign a pre-nuptial agreement to avoid the financial strain and legal complexity of a divorce.
Contact an Experienced Attorney
Although Untying the Knot offers excellent advice for couples of all kinds, nothing can substitute professional legal advice. Contact the experienced attorneys at Laubacher & Co. for any questions or concerns you might have about Ohio divorce proceedings.