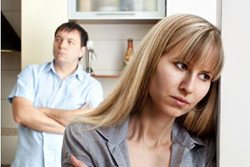 ​
While no one enters into a marriage with the expectation or belief that it will end prematurely, the stark reality remains that divorces occur every day throughout the country and happen in all types of marriages. If either you or your spouse decides to terminate a marriage, the best thing you can do is to have a firm grasp of the process and to understand your rights. The following information provides a brief overview of the divorce process in Ohio.
Divorce and Annulment
Divorce is the process by which either spouse petitions a court to terminate a marriage and the legal rights and obligations the spouses have in a marriage. Under Ohio law, a court may grant a divorce only in certain situations, including but not limited to:
● Either party had a husband or wife living at the time of the marriage from which the divorce is sought;
● Willful absence of the adverse party for one year;
● Adultery;
● Extreme cruelty;
● Any gross neglect of duty;
● Habitual drunkenness;
● Incompatibility, unless denied by either party; and
● Imprisonment of the adverse party in a state or federal correctional institution at the time of filing the complaint.
A spouse may also move to annul a marriage. Similar to a divorce, an annulment terminates a marriage; however, the annulment has the effect as though the marriage never took place. But there are limited circumstances under which a marriage may be annulled. For example, if either party has been adjudicated to be mentally incompetent then marriage may be annulled unless the mentally incompetent person after being restored to competency cohabited with the other as husband or wife. Also, if the consent to marriage was obtained by fraud or force then the marriage may be annulled unless the parties cohabitate afterward as husband or wife.
To file for divorce or annulment, the moving party must have been a resident of Ohio at least six months preceding the filing of either action.
Dissolution
Dissolution is another process by which a husband or spouse may terminate a marriage. Unlike a divorce, which is contested, dissolution is where the parties agree to jointly terminate the marriage. In action for dissolution, the parties jointly sign a petition for dissolution, which includes a separation agreement agreed to by both spouses. The separation agreement must include a division of all property, spousal support, and allocation of parental rights (if there are children).
Generally, within 30 days of filing a petition for dissolution, the parties must appear before the court and acknowledge under oath that the parties have voluntarily entered into a separation agreement and are satisfied with its terms. Any time before a final judgment is entered in a divorce action, the parties may change an action to divorce into an action for dissolution. In order to do this, the parties simply file a motion with the court where the divorce action is pending. Once converted, the action proceeds according to the rules regarding the dissolution of marriage.
Legal Separation
In a legal separation, the parties choose to live separately but choose to not terminate the marriage. Similar to a separation agreement in dissolution, the parties may enter into an agreement that provides for child support, division of property, and allocation of parental rights. For one reason or another, a legal separation may be appropriate for a couple who does not want to divorce and who want to remain legally married.
Contact an Ohio Divorce Attorney
If you any questions regarding divorce in Ohio, Laubacher & Co.'s Cleveland divorce attorneys can answer all your questions. Contact our divorce attorneys today for a free initial consultation.