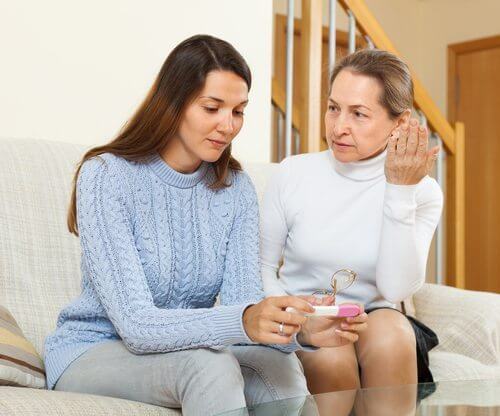 ​
A majority of states throughout the United States have some type of law that requires minors to obtain parental consent before getting an abortion. There are, however, 12 states and the District of Columbia that do not have any laws governing parental consent to a minor's abortion. Ohio is one of the states that does require parental consent.
Abortions by Minors Under Ohio Law
Under Ohio law, an unemancipated minor under 18 must obtain the consent of one of her parents or her guardian before she may obtain an abortion. A minor is considered emancipated if she has "has married, entered the armed services of the United States, become employed and self-subsisting, or has otherwise become independent from the care and control of her parent, guardian, or custodian." Parental consent may be bypassed, however, by petitioning a court.
In 2011, Ohio closed a loophole in the law that allowed minors to bypass the parental consent required for an abortion. Formerly, minors could relatively easily petition the juvenile court of the county where the facility in which the abortion would be performed or induced was located to bypass the parental consent requirement. The revised law, however, struck this provision from the law.
Further, the revised law imposed a heightened standard by which a court may give judicial consent for a pregnant minor to have an abortion. Specifically, the revised law now requires courts to "inquire about the minor's understanding of the possible physical and emotional complications of abortion and how the minor would respond if the minor experienced those complications after the abortion." And, the court must inquire about the extent to which anyone has instructed the minor on how to answer questions and on what testimony to give at the hearing. A court may issue an order authorizing a minor to consent to an abortion, but only if there is clear and convincing evidence that the minor is sufficiently mature and well enough informed to decide intelligently whether to have an abortion. The abortion must also be in the best interests of the minor.
Child Custody Protection Act Introduced Into Legislation
U.S. Senator Rob Portman (R-Ohio) has recently introduced legislation in Congress in order to discourage minors from obtaining an abortion without parental consent. Under the proposed Child Custody Protection Act, it would be a federal offense to take a minor across state lines for an abortion, if it is done to avoid a state's law requiring parental consent for a minor's abortion. The law has been proposed to prevent minors from traveling to one of the 12 states that allow abortions by minors without parental consent.
Portman said that the "legislation simply says that parents have a right to be involved in their kids' most important decisions, a view supported by an overwhelming majority of Americans." The proposed law would provide civil and criminal penalties through fines and imprisonment up to one year.
Contact a Cleveland Parental Rights Attorney
If you have questions regarding parental rights in a minor's abortion or questions generally about parental rights, a Cleveland parental rights attorney can help. The attorneys at Laubacher & Co. have extensive experience providing legal advice on a variety of family law issues, including parental rights, child custody, adoption, and divorce issues. Contact Laubacher & Co.'s Cleveland family law attorneys today for a free consultation.