A bill before the Ohio Senate could have a big impact on domestic violence–and on animals.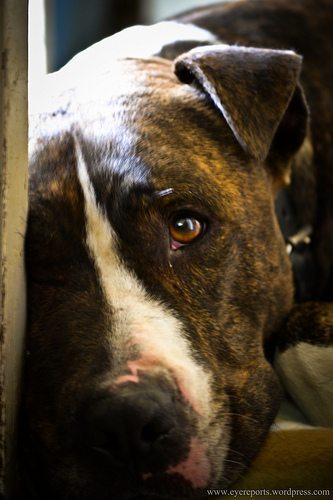 ​
Senate Bill 177, the initiative of Sen. Michael Skindell (D-Lakewood), would give judges the ability to extend protection orders to cover the victim's pets. Protection orders are often granted to keep an abuser away from their victim; some orders may also give the victim access to their home and temporary child custody. The pending Senate bill would allow victims to take their pets with them if they leave the abusive situation, and would order the abuser not to harm the animal.
There is a growing awareness that the victims of domestic violence aren't just people. Twenty-four other states have already passed legislation similar to that currently pending in Ohio. Of battered women surveyed in the state, nearly 80% indicated that their animal had also been abused, often as a means of controlling the victim herself. Average Clevelanders agreed; 91% of those who participated in an online poll on Cleveland.com agreed that protection orders should be extended to animals.
Because of their strong ties to their animals, many women feel unable to leave an abusive situation and risk harm to their pets. This can have deadly consequences. In domestic violence cases where the abuser had also harmed the animal, there was an increased likelihood that the abuser would end up killing the victim, themselves, or a bystander.
What to Do if You or Your Pet Is Being Abused
If you are in an abusive situation, there are many people who are waiting to help you.
For access to a wealth of information and resources, visit the federally recognized Ohio Domestic Violence Network. Their website includes a "leave page now" button that will take you away from the site immediately. They also offer an information and referral line; call

(440) 336-8687

for more assistance.
Wondering what to do with your pet? Check this county-by-county list to see which shelters will take you and your animals. The Safe Haven Mapping Project helps you find secure places to board your pets while you seek shelter for yourself and your family.
The Domestic Violence & Child Advocacy Center provides an emergency hotline and runs Cuyahoga County's only 24-hour emergency shelter for women and children. Call

(440) 336-8687

for more resources.
For information on Internet and cell phone safety, visit the National Network to End Domestic Violence.
The Ohio Legal Services webpage explains the difference between restraining orders and civil protection orders, and also discusses how these protective measures are enforced.
Contact an Ohio Family Law Attorney
Domestic violence encompasses more than just physical abuse–it can also include threats, verbal abuse, isolating the victim from their family and friends, harming the victim's pets, and making the victim financially dependent on their abuser. If you or someone you know is being abused, know that there are resources available to help you. Contact the Laubacher & Co. law firm for help obtaining a restraining order, a civil protection order, or moving forward with a divorce. Call us at (440) 336-8687 for a free initial consultation.