When husbands were often the breadwinners and wives were often the homemakers, it made sense that alimony was only awarded to women. But now, with more and more women working outside of the home–and sometimes earning more than their husbands– more and more men are asking for alimony (also known as spousal support). There are many misconceptions about this topic, so this post will explore what alimony is, how the amount of it is determined, how long alimony lasts, and whether men can receive it.
What is alimony?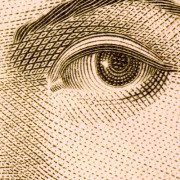 ​
In Ohio, alimony is also known as "spousal support." This is defined as any payment that one spouse makes to the other, for their sustenance and support, such as for food, housing, or other basic necessities. Alimony awards are separate and distinct from anything that the supported spouse might receive as a result of the division of marital property.
How is spousal support determined?
There are no hard-and-fast rules for determining spousal support, only a set of factors that the Ohio courts rely on to guide their decisions. These factors are:
Each party's income;
Each party's earning ability;
Age, physical, mental or emotional condition(s);
Retirement benefits;
Length of marriage;
Parenting arrangements;
Standard of living during the marriage;
The relative education of each party;
Total assets and liabilities of the parties;
Contribution of one party to the education, training, or earning ability of the other party;
Time and expense necessary for one spouse to acquire the necessary education or training;
Tax consequences of spousal support;
The income that one party lost while supporting the other; and
Any other circumstance that the court considers necessary.
Courts are traditionally reluctant to modify an order for spousal support but will do so if there is a significant change in circumstances. For example, if the spouse paying alimony were to suddenly lose their job, they could petition the court to change the award. Similarly, if the supported spouse were to find a high-paying job, the paying spouse could petition the court to modify the order.
How long does an alimony award last?
The court can order spousal support to be paid for virtually any length of time. It might be awarded on a temporary basis, while the divorce is pending. Alternatively, alimony might be given for a short time after the divorce, while the supported spouse looks for work outside of the home. Finally, spousal support may be awarded permanently. This is most often seen in cases where the supported spouse is disabled, or where the marriage lasted a very long time.
Can men receive alimony?
The issue of men receiving spousal support garnered national attention in 1979 when the U.S. Supreme Court heard the case of Orr vs. Orr. In that case, Mr. Orr challenged the constitutionality of a state statute that said that only women could receive alimony.
The Supreme Court agreed with Mr. Orr; it found that it was unconstitutional to state that men could only pay alimony, and never receive it. The Court ruled that being a male or a female, in and of itself, had no bearing on whether a person needed financial support, and struck down the state statute.
Despite this ruling, attitudes in local courtrooms have been slow to change. Some men have claimed that they felt the judge hearing their divorce case was unsympathetic and didn't seem to think that they should receive alimony, simply because they were male. But this attitude seems to be shifting, with more and more attorneys seeing their female clients paying spousal support to their ex-husbands. As society changes and more women take high-paying jobs outside of the home, the law will undoubtedly change to reflect this.
Contact an Ohio Divorce Lawyer
Whether you're male or female, you need to be aware of how delicate an issue spousal support can be. Asking for spousal support can mean inviting your ex-spouse, and the court, to investigate the way that you live your life and how you spend your money. It's also important to know that just because you ask for alimony, there is no guarantee that you will receive the amount you requested–or anything at all. For all of these reasons, it's critical that you speak with a divorce attorney before moving forward.Contact Laubacher & Co. today for a free initial case consultation at (440) 336-8687.