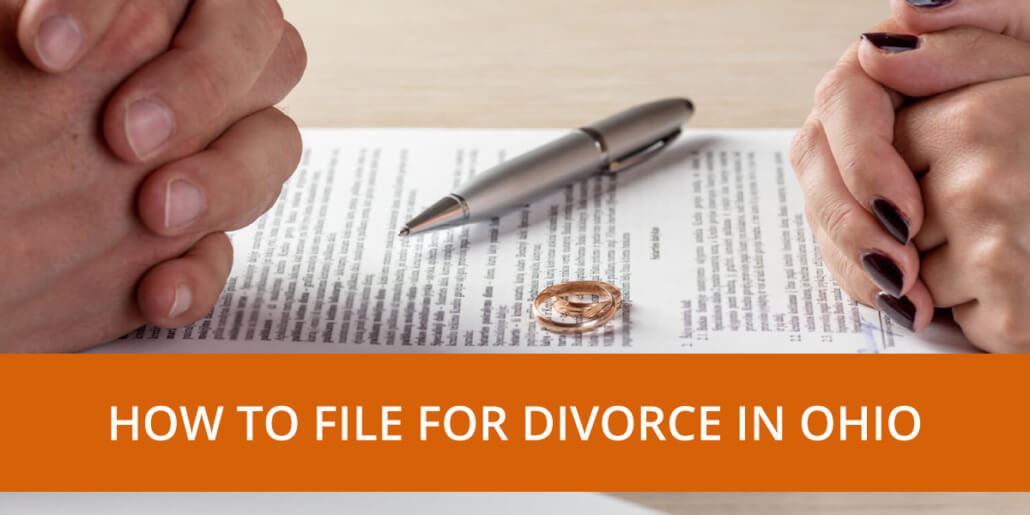 ​
With the rapid spread of the coronavirus throughout the country, the United States is facing an unprecedented public health emergency. To reduce the transmission of this deadly disease, Governor Mike DeWine has issued a stay-at-home order for all residents. Under this order, all nonessential businesses are closed, and individuals can only leave their homes to work at an essential business, get necessities, and exercise outside.
Sheltering in place is necessary to protect the health and safety of all in our state. At the same time, staying at home with your spouse and/or children can be incredibly stressful. For some Ohioans, this situation has exposed or exacerbated cracks in their marriage.
In countries where the coronavirus quarantine has ended, like China, the divorce rate has increased significantly as couples realized, after two months home together, that the problems in their marriage are insurmountable. According to experts, the COVID-19 pandemic has also caused a spike in domestic violence.
During this unprecedented public health crisis, there are some legal matters that cannot wait — including divorce. While courts are operating on a limited basis, handling only essential matters, both attorneys and court personnel are still working to meet the needs of individuals and families going through a divorce or dissolution.
Divorce is not something most couples plan on; yet, about 40 to 50 percent of all marriages will end in divorce. Couples in Ohio who wish to divorce may have many questions. How does the divorce process work? Who pays child support? What are the grounds for divorce? Fortunately, an experienced Ohio attorney can help answer your questions and give you the guidance you need.
What is a Dissolution of Marriage in Ohio?
In Ohio, a couple that agrees on all terms of their separation can request a Dissolution of Marriage. This is a no-fault termination of a marriage. With a Dissolution of Marriage, the courts do not have to make any decisions. Instead, a dissolution ends the marriage without any contest from either party. A Dissolution of Marriage proceeds more quickly than a traditional divorce.
Grounds for Divorce in Ohio
Ohio law allows for both no-fault and fault divorces. In a no-fault divorce, you can simply state that the parties are incompatible. The state of Ohio recognizes certain fault grounds, including:
Adultery
Gross Neglect of Duty
Bigamy
Abandonment
Extreme Cruelty
Fraudulent Marriage
Habitual Drunkenness
Imprisonment
If you file a fault-based divorce, you must convince the court that your spouse engaged in the misconduct. This involves investigation and showing evidence to the court. Because of this, most couples choose to file for a no-fault divorce. An experienced attorney can help you determine which legal option is right for you.
Filing for Divorce in Ohio
In a divorce, the courts make a judgment on the termination of a marriage. To file for divorce in Ohio, there are residency requirements. A couple must reside in the state for at least six months. Once they have been a resident for at least six months, they can file a Complaint about Divorce. This Complaint should be filed in a court of common pleas. This is done in the county where you lived the past 90 days. This is the court where your divorce hearings will take place. It is also the court where you turn in your paperwork. To find the court that serves your county, you can visit Ohio's Judicial Branch website.
During the divorce process, the divorcing couple needs to negotiate and make decisions regarding a variety of matters, including:
Child Custody
Child Support
Spousal Support or Alimony
Division of Property and Debts
Visitation and Parental Rights
Parenting Time
At any time during the divorce, a couple can convert the divorce action into a Dissolution of Marriage. Once they have reached their own separation agreement, the court will proceed with the Dissolution, as long as the agreement satisfies basic criteria. Both parties need to sign this Petition for a Dissolution of Marriage and attach their separation agreement. Within 90 days after filing, both parties will appear before the court to testify that they are seeking this dissolution of marriage.
If a couple cannot reach an amicable agreement about property division or parenting their minor children, the divorce case will proceed to court. The divorce will proceed in accordance with the Rules of Civil Procedure.
The court will equitably distribute property when you divorce. This means that the court could distribute all marital property the couple has, regardless of whose name is on that property or debt. This includes marital residences, stock options, retirement plans, and pensions. Even if you own separate property, the courts may divide this.
When a couple divorces with children, the courts may need to intervene to determine issues like child support obligation or custody issues. When one parent is seeking sole custody, the courts may need to determine if this is in the best interests of the children. During this time, the Ohio courts will make decisions about parenting time, support, and custody regarding what is in the children's best interest. Most of the time, courts believe that the involvement of both parents is important to the development of the child. As such, most courts advocate and approve a shared parenting plan.
Hiring an Attorney
When filing for divorce, it is important to have an experienced attorney on your side. Your attorney will be able to help you from the legal separation process through the final divorce. Divorce can be complex. That is why it is important to have legal representation throughout the process. Your attorney can complete the required paperwork for the Dissolution of Marriage or the Petition for Divorce, including:
Affidavit of Income and Expenses
Property Affidavit
Separation Agreement
Parenting Plan
Judgment Entry
If your spouse served you with divorce papers, your attorney can help prepare your counterclaim and ensure that your rights are protected throughout.
An attorney can also ensure that any child support payments or alimony payments are calculated correctly. This will help give you peace of mind during the divorce process knowing your forms and calculations are being done right the first time.
There are many issues that need to be considered when filing for divorce. Divorce laws are specific and require a law firm with experience handling these types of cases. Without a lawyer on your side, you may not understand your rights regarding property division, health insurance, or retirement benefits. These are issues many people overlook when trying to handle their own divorces.
Contact Our Ohio Attorneys Today
If you are considering a divorce, we want to be the only call you make. At Laubacher & Co., our Ohio lawyers have the experience and resources to tackle even the toughest cases. We know that you need help navigating through the divorce process. We can make that journey easier, so you can focus on your family and your future. Call us today at (440) 336-8687 or fill out our confidential contact form for more information. We are here to help. Call us today