As several news outlets have recently reported, the Ohio legislature is currently considering a bill that would protect pastors who decline to perform same-sex marriage ceremonies and churches that refuse to open their doors for same-sex weddings. Representative Nino Vitale (R-Urbana), who is the primary sponsor of the bill, has stated that the proposed law is not intended to discriminate against homosexual couples, but rather to protect pastors and churches against being "forced to do something that is against their religious beliefs."
Ohio's Proposed Pastor Protection Act Follows Similar Legislation in Other States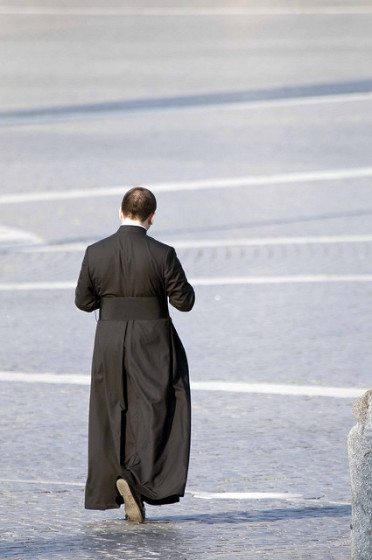 The bill, known as the Ohio Pastor Protection Act, mirrors legislation that was recently passed in both Texas and Georgia, and several other states (including Alabama, Florida, Oklahoma, and Tennessee) are currently considering similar laws as well. Some commentators suggest that the law is unnecessary since the First Amendment to the U.S. Constitution already protects religious freedom; but, proponents of the law argue that it provides necessary clarification of the First Amendment's protections following the Supreme Court's decision in Obergefell v. Hodges last year.
Opponents of the proposed law, including members of the Ohio ACLU, acknowledge that the First Amendment already provides the protections offered to ordained and licensed ministers by the draft Ohio Pastor Protection Act. However, they argue that the law still goes too far in a number of important ways.
Opposition to the Ohio Pastor Protection Act
Specifically, opponents of the Ohio Pastor Protection Act cite two aspects of the bill as being particularly troubling:
1. Churches Would Be Allowed to Refuse to Host Same-Sex Weddings at All Church-Owned Facilities.
The first is a clause that permits churches to refuse to host same-sex marriage ceremonies. This clause extends not only to the church itself but to "any building or property" that a church owns. This would include non-religious facilities that a church owns and rents out for public events.
2. The Ohio Pastor Protection Act Would Protect All "Religious Societies" – a Term Which is Not Defined.
The second aspect is the Ohio Pastor Protection Act's application to all "religious societies." This term is not defined (although it does appear in prior legislation), and opponents of the bill argue that, in context, it raises too many questions about what types of organizations would be legally authorized to discriminate against same-sex couples. The "religious society" terminology pervades nearly all aspect of the bill, including both (i) the identification of ministers who can refuse to wed same-sex couples, and (ii) the types of facilities that can refuse to host same-sex marriages.
What the Ohio Pastor Protection Act Would Not Do
While the Ohio Pastor Protection Act is broader than its name suggests, it does have its limits. Most significantly, the law's protections are limited to ordained and licensed ministers and "religious societies." As a result, the proposed law does not purport to overturn the Supreme Court's landmark decision in Obergefell, and it would maintain existing statutory language stating that ministers, religious societies, judges, mayors, and certain other parties all have the power to marry same-sex couples in Ohio.
We will continue to monitor the Ohio Pastor Protection Act as it moves through the state legislature, and we invite you to contact us if you have any questions about same-sex couples' right to marry in Ohio.
Contact Laubacher & Co. | Same-Sex Marriage and Family Law Attorneys in Cleveland, OH
Laubacher & Co. is a Cleveland law firm that represents clients in all matters relating to marriage, divorce, custody, domestic violence, and other family-related issues. If you would like to speak with one of our attorneys in confidence, please call (440) 336-8687 or request a free consultation online today.