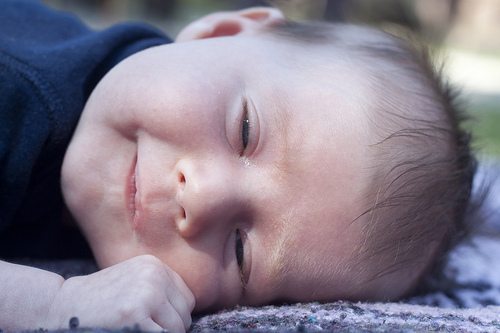 ​
UPDATE: The redaction pice mentioned sunset on March 19, 2015, and in total 259 birthparents out of the 400,000 records redacted their names. For more information, visit Adoption Network Cleveland.
In December 2013, Ohio Governor John Kasich signed a landmark bill into law that will help adoptees locate their families and determine from where they came. Under Senate Bill 23, an estimated 400,000 Ohioans adopted between 1 January 1964 and 18 September 1996 will be able to access their birth and adoption records, and if they want, make contact with their biological families.
Prior to the law's passage, over the years, Ohio had developed a fragmented approach toward providing access to adoption records. For example, those adopted prior to 1 January 1964 had complete access to adoption records. All one needed to do was submit a request to the Ohio Department of Health and pay a $20 fee. For those born between 1 January 1964 and 18 September 1996, however, they had to obtain a court order to obtain their birth records. And for those born after 19 September 1996, they could request their adoption records unless the biological parents request the files remained sealed. The new law creates a more uniform approach for allowing access to adoption records.
The Senate voted unanimously to approve the bill and the House approved the bill by a vote of 91 to 2. Even though the law was passed more than a year ago, the law will not become effective until March 2015. The intent was to give biological parents a reasonable opportunity to have their names redacted from information that adopted persons and lineal descendants of adopted persons may obtain under the new law. If biological parents want to be contacted, the delay also provides them with an opportunity to complete forms to dictate how they prefer to be contacted.
Legislation Passed to Open Adoption Records…Finally
Over the past years, there have been attempts to pass similar legislation; however, prior efforts failed because of stiff opposition from anti-abortion groups. According to Betsie Norris, executive director of the Adoption Network Cleveland, Senate Bill 23 is the seventh bill in the last 25 years to improve access to adoption records. One argument against the legislation had to do with privacy concerns. Anti-abortion groups feared that opening up birth and adoption records would encourage more women to have an abortion.
For many years, Ohio's Right to Life group has been a staunch opponent to the legislation, but the group reconsidered its positions after adoption supporters petitioned the group to reconsider its stance. Mike Gonidakis, executive director of Ohio Right to Life, then spoke to the group's board members and the group agreed not to fight the legislation.
Ultimately, any privacy concerns that might have existed years ago are no longer a concern. In this regard, Gonidakis stated "times have changed" and with the Internet and Google, anyone "can find out all sorts of things about people in 10 minutes." Gonidakis further commented that "it's become a non-issue, and it's just the right thing to do."
Contact a Cleveland Adoption Attorney
If you have any questions regarding Ohio's new law governing adoption records, an Ohio adoption attorney can help. At Laubacher & Co., we have a team of experienced Cleveland attorneys who are knowledgeable in all aspects of family law, including divorce, child support issues, and child custody disputes. Contact one of our Cleveland adoption attorneys today for a free consultation.