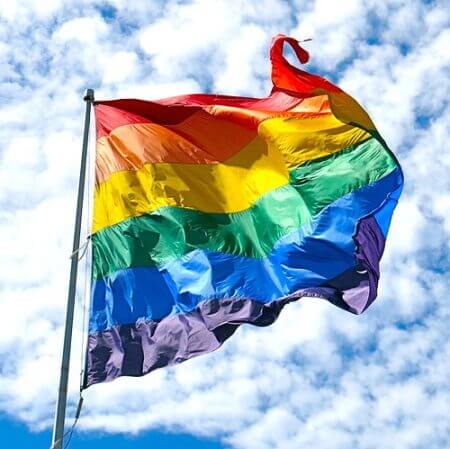 ​
Earlier this month, the U.S. Supreme Court decided not to hear appeals regarding the constitutionality of various states' bans on same-sex marriage. Instead, the Court left it up to individual state courts and federal district and appeal courts to decide the issue.
Consequently, throughout the 50 states, there exists a patchwork of different laws regarding same-sex marriage. Thirty-two states, as well as the District of Columbia, currently recognize same-sex marriages. Ohio, however, is not one of these states.
Ohio law on same-sex marriages
Ohio's constitution states that "[o]nly a union between one man and one woman may be a marriage valid in or recognized" in the state. Ohio amended its constitution in 2004 after almost 62 percent of voters approved an amendment banning same-sex marriages.
In April of 2014, however, a federal judge ruled that Ohio must recognize same-sex marriages from other states. The federal judge's decision has stayed pending a decision from the Sixth U.S. Circuit Court of Appeals. Several cases are before the Sixth Circuit, including a 2013 decision from a federal judge stating that Ohio's same-sex marriage ban is unconstitutional. The Sixth Circuit is expected to rule shortly.
Does Ohio permit same-sex divorces?
One would think that if Ohio does not permit same-sex marriages then surely the state would not permit same-sex divorces, right? Some Ohio counties, however, follow a different approach for same-sex divorces. Since 2012, judges in Lucas County have been granting divorces for same-sex couples, even though Ohio bans same-sex marriages. In addition to Lucas County, Franklin, Cuyahoga, and Summit County have also granted divorces for same-sex couples.
The argument for granting divorces within a state that does not permit same-sex marriages is based on the U.S. Constitution's "Full Faith and Credit Clause." This clause says that states have to respect the public acts, records, and judicial proceedings of every other state.
At least one judge in Ohio does not permit same-sex divorces. In 2012, a judge in Franklin County dismissed a divorce petition involving two women. The judge based his decision on Ohio's constitution, which does not allow same-sex marriages. He, therefore, concluded that he lacked the authority to preside over a divorce involving a same-sex couple.
Contact an Ohio family law attorney
While same-sex marriages are not currently legal in Ohio, several cities offer domestic partnership agreements, which provide some, but not all, of the same rights and protections afforded to a married man and woman. These cities include Cleveland, Toledo, Columbus, Dayton, and Cincinnati.
If you have any questions regarding Ohio's laws governing same-sex marriages or divorces, an Ohio family law attorney can help answer your questions. Laubacher & Co. has a team of experienced attorneys who can help protect you and your family's rights. The family law attorneys at Laubacher & Co. have significant experience handling a variety of family law issues, including divorce options, child support and custody, adoption, and spousal support.
Contact one of Laubacher & Co.'s family attorneys today or visit our Rocky River office. We offer a free initial consultation and case evaluation.