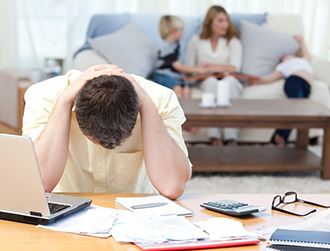 A common occurrence in divorce is the payer spouse declares bankruptcy before the receiving spouse receives spousal support. Divorce Magazine describes some warning signs to help avoid this happenstance. Bankruptcy in divorce occurs more in middle-class divorces where the payer spouse is subject to family-owned businesses, downsizing of companies, or having raised real estate net worth. Middle-class families are so vulnerable to bankruptcy in divorce because oftentimes the properties they own have no liquidity so payments are based on the good faith of a company the ex-partner works at. Sometimes filing for bankruptcy is the act of a malicious ex-spouse, but bankruptcy and divorce are highly linked and you should protect yourself from the shock and the setbacks.
Some suggested steps are:
Watch out for 'balloon' payments, large payments paid out after a month or year after settlement. This can be a trick to give legitimacy to filing bankruptcy.

Careful that the receiving spouse is not too eager for a handsome property settlement rather than ongoing support payments with a smaller property settlement. Property settlements and payments can be relieved in filing for bankruptcy.

Anything that sounds too good to be true, when liabilities exceed assets is a sign of a planned bankruptcy.
If you think that you are being victimized in your divorce contact a divorce lawyer who knows warning signs of bankruptcy. Contact greater Cleveland divorce attorney Eric Laubacher.
Cleveland, Ohio is ranked as one of the unhappiest cities in America. According to BusinessWeek.com Cleveland is 2nd in the Nation for the highest divorce rate, second to Las Vegas. Overall the city was ranked 5th on the list of unhappiest cities to reside.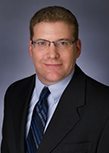 Are you going through a divorce where you feel you are not receiving the correct amount of financial compensation for your divorce, contacting an experienced Cleveland divorce attorney is worth the expense? Having helped countless divorce disputes Eric Laubacher is a Cleveland divorce attorney that is dedicated to making your settlement fair. Contact him today for a FREE CONSULTATION. Spending the money on a divorce attorney today could save you money down the line.