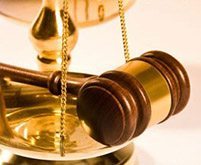 According to Divorcesource.com, there are few mistakes that a person can make in their divorce that can have a negative outcome. When going through a divorce it is an emotional event. Certainly, no couple gets together in the hopes that their relationship will deteriorate and end soon. When dealing with a settlement it is best to leave your emotions out of it. It is important to consider that this is no longer personal. Settlements have no room for emotion, when a spouse responds in anger to a claim it can often cause a negative outcome for that spouse. Refrain from yelling, crying, and name-calling are all tips from Divorcesource.com. Keeping tax documentation and receipts of what you would like to be reimbursed for or keep as far as assets go is a smart idea. Also moving out of a marital house is something that you should discuss with an attorney first.
Are you facing a divorce and have assets that you want to protect? Contact an experienced Cleveland divorce attorney.
Ohio laws and facts about filing for divorce are outlined on Divorcesource.com also. Some Ohio laws are as follow:
Anyone filing for a divorce in Ohio must be an Ohio resident for at least six months and a resident of the county for at least 90 days.

As far as children are regarded, both parents, are required to provide financial support for all their children who are minors. This is based on the Ohio Child Support Guidelines.

The courts decide whether one spouse needs continued financial support from the other in order to meet his or her basic living needs and to maintain the lifestyle he or she enjoyed during the marriage.
There is more laws pertaining to many different aspects of a divorce outlined in the article. Searching through what the courts are allowed to take, give, and advise is a wise choice before filing. Seeking out information on divorce is an important step. Divorce has become a very common practice in the united states. In Ohio, the divorce rate has actually been going down. According to Statista.com in 1990, the divorce rate was 4.7 per every 1,000 inhabitants. In 2009, the most recent date of data the rate is now 3.3. Therefore, fewer people are getting divorced in Ohio.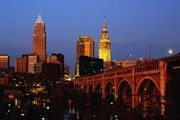 However, if you are going through a divorce by yourself it is best to contact an attorney to help you through the process. A compassionate Cleveland divorce attorney can help you protect your rights, your assets, and most importantly your children. When you have an attorney who is dedicated to making sure that you receive everything you want to keep through your divorce it helps to know you can trust someone. When facing a divorce it is hard to imagine having to go through a long and uncivil dispute. However, whatever stage of your divorce you are at, it is the best option to seek out an attorney to help you through litigation and settlement discussion. You never know how much you have to lose in a divorce until it is too late. An experienced attorney is waiting to hear from you. If you are from Greater Cleveland is contact a family attorney at Laubacher & Co. Call us today for a free consultation(440) 336-8687.